Regular price
Sale price
$81.00 AUD
Unit price
per
Sale
Sold out
Dimension : 33.5* 33.5*36mm
Weight : 52g
Features
- Jewelry into eletronics.
This product uses the element Zirconium (ZrSiO₄) which is something similar to diamond. It is processed through a combination of machine work and manual polishing, which is a unique feature not commonly found in digital products.
- Home decoration / Night light
The top corner of this product is a night light, it also supports a touch switch, giving users the freedom to choose wheather they want it on or off.
- Portable / Gifting
This product comes with foldable pin and very nice and exquisite packaging.

TEGIC has always been committed to becoming a unique product company, providing users with high-quality digital product experiences through avant-garde design, the application of new materials, and ultimate experiences. This time, we bring you our new product, the CRYSTAL 35 adapter.
In the past, chargers were generally hidden in corners or inconspicuous places. With people's increasing emphasis on aesthetics in home life and more frequent use of digital devices, we hope that the charger, which should have been in an inconspicuous corner, can be used by users as a combination to decorate the space.
Share
View full details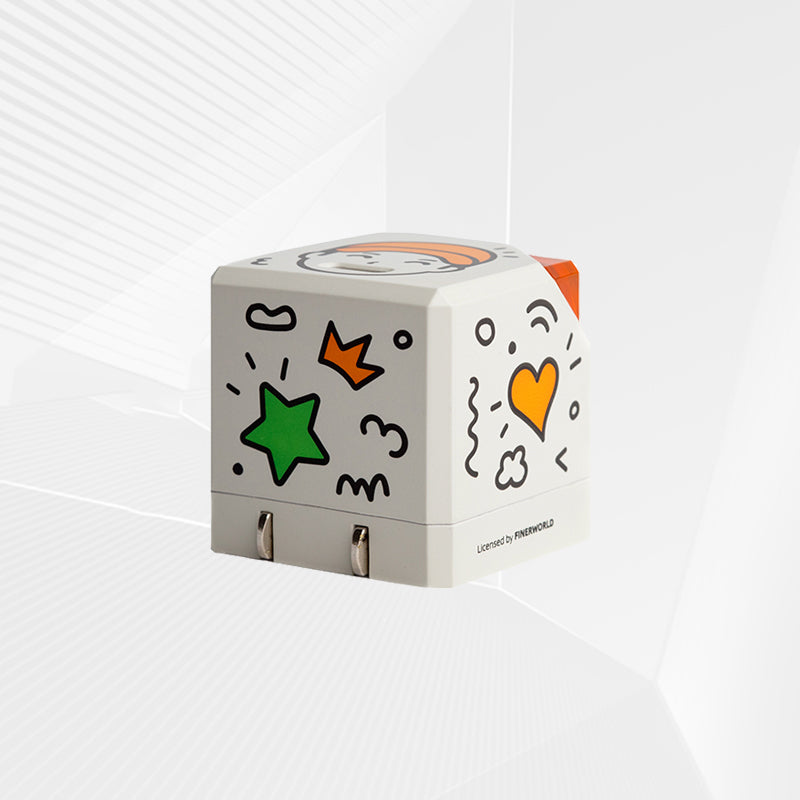 Luxurious Texture and Light Control: Diamond-like Elegance
The texture is excellent, akin to the feeling of diamonds set in obsidian. Plus, you can control the light on and off.
Exquisite Zirconia-Cut Design and Luxury Packaging
The design of this zirconia-cut is simply exquisite. Its texture is incomparable to the previous generation of small plastic cases. When you open it, you can even catch a faint scent because there is a scented card inside the packaging. Even the packaging box itself has been meticulously redesigned with many details. This headpiece is sure to make an impressive gift.
Innovative Diamond-Studded Charging Plug with Illuminating Function"
I've never seen a diamond-studded charging plug before. These zirconia-cut diamonds aren't just for decoration; they also illuminate. You can touch any part of the charging plug's top to turn the light on or off, so there's no need to worry about light pollution affecting your sleep when charging at night. The plug's pins can be folded away for easy storage, making it really compact.